Pet insurance is a unique subject and many owners don't understand the nuances of this option. How does the coverage work? What is the value of moving forward with pet insurance? Is this something you should be investing in or is it a waste of funds? These are valid questions and we are going to try to help you to understand it better.
What is Pet Insurance?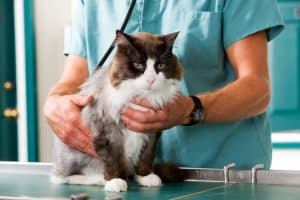 The premise behind pet insurance is to offer coverage for all pet care related costs. In essence, if a pet has to go to the vet, there are going to be costs associated with the trip. There are going to be medical fees, tests, and other related expenses that come along with the process. This is normal but it can be quite the bill depending on what is going on.
Getting pet insurance provides peace of mind and it will help tremendously to know that your beloved pet will be covered with these unexpected expenses.
How Does Pet Insurance Work?
Pet insurance is very straightforward. If you are familiar with medical insurance for yourself, the basics are pretty much the same. You choose a deductible and other related features before signing on the dotted line. This provides protection for most if not all pet care costs.
On the day of a treatment or appointment, the vet is either paid through the agency (if connected through the agency's network) or by the pet owner. Once the payment is made, a claim can be put in on the costs. These funds are reimbursed in line with the coverage details.
The Benefits Of Insurance For Your Pet
* You can get full coverage for your pet's health
* It's much easier to budget for your pet care costs
* It provides peace of mind
These are the main advantages of getting insurance and understanding why it this is something that you need to consider as a pet owner.
Those looking to keep their cat, dog, or any other pet safe will understand that it has to begin with a well-rounded coverage plan. This is how the pet can be kept safe for years to come without having to think about money or which vet to go to. This is a must-have for anyone that is serious about the health of their pet.
Hopefully, you have considered the question of exactly how does pet insurance work, so that you can give your pet the best care available. If your pet gets sick, the last thing you want to be worrying about is how you are going to pay the vet. Some pet owners have to choose to put their beloved pet down because the cost of treatment is much more than they can handle.
You will be surprised at the low-cost of coverage and hopefully, can fit it into your budget. Now that you can see the many benefits of getting insurance, be sure to sign up with a world-class insurance agency as soon as possible.