When buying cat food for your pet, my experience and advice is this: Spare The DRY food. It is mostly crap, filled with additives and junk. Think of it this way…cats are meat eaters. Their history doesn't have them eating grains or peas and veggies. So, the sales pitch from cat food companies for the cat food consumer is just that… A sales pitch to get you to buy more dry cat food with artificial flavors. If you remember the nutritional requirements and have only 1 simple ingredient for cats, which is this –" 1 Ingredient Foods", then you will be fine. 1 ingredient means only chicken chunks, chicken meal, chicken liver…only fish, like wild pacific salmon…only beef pieces, rabbit liver. Real Meat!! Fresh prey…raw prey. They don't need the other stuff. As I said, it is just a profit for the food companies. In my honest opinion!!
However, you might not have access to these types of foods for your cat. Here's a couple of tips to make sure you are buying the right foods. First, you need to make sure the pet foods are healthy and nutritious. Look for raw cat foods, wet cat food, and grain-free foods It should be rich in vitamins, minerals, and taurine to keep your pet's digestive system healthy and its coat shiny. You should also choose a food that has small, individual pieces that are easier for your cat's tiny mouth and teeth to chew. By following this easy and simple guide, you will keep your cat at a healthy weight, ensure she has healthy skin and keep those nutritional deficiencies away.
Choose a brand that says "human-quality ingredients." While this designation doesn't necessarily mean that the ingredient list is any better, it does give you peace of mind that the product is made using safe, human-grade ingredients. Look for the "made in the U.S." label on the packaging. Cat food made in another country will usually be cheaper and be a high-carbohydrate food that has a minimum essential amino acid amount, which will likely lead to diabetes over time. You should also consider high-protein foods and natural food with only high-quality ingredients. The cost of your pet's food will depend on the amount of human-grade food the indoor cat food has, and the quality of the ingredients.
The first ingredient in high-quality food wet food is fish or chicken broth. Fish is an excellent source of fish oil and omega-3 fatty acids for skin in cats. Salmon oil is also great for the amount of moisture content and source of hydration, thus having balanced nutrition for your kitty.  In addition to salmon oil, the healthiest cat food on your stores cat food shelf contains turkey & chicken by-products. To help your kitty to have a balanced diet and be safe from a urinary tract disease, try only feeding them moisture-rich foods.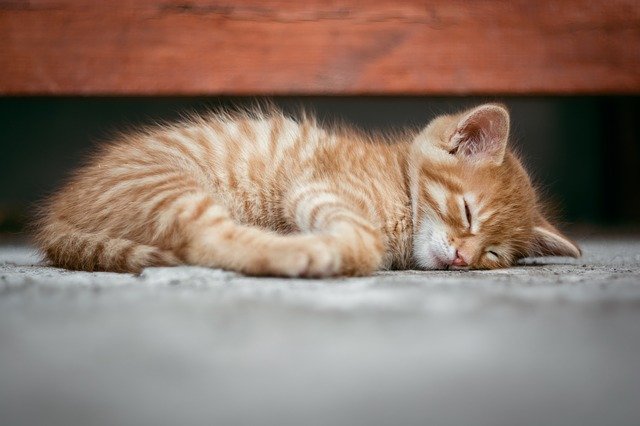 The best cat food should contain a high-quality animal-based protein source as the first ingredient. Only ten percent of the calories in the food should come from carbohydrates. Unspecified meats and a minimum of 10% protein should be the second and third ingredients. Be sure to look for a food without unnecessary fillers like brown rice, corn, and barley. Pet parents should also avoid foods that contain GMO or artificial additives.
Another great ingredient in canned cat food is natural seaweed extract. The carrageenan in these foods may aggravate cancer. Moreover, best cat food should contain no artificial colors or flavors. These dyes may cause behavioral problems in cats and are linked with the development of cancer. In addition, they can also cause kidney failure and diabetes. So, when it comes to a healthy, balanced diet for your cat, make sure to choose a natural brand that is free from food dyes.
Aside from meat, you should also look for a cat food with a high percentage of vegetables. These veggies are good sources of vitamins and minerals. Cats have notoriously bad behavioral issues at digesting vegetables. Moreover, a high protein content in a cat food should include some peas and potatoes. Moreover, taurine is essential for healthy fur and skin. If purchasing prescription cat food, remember to read the label carefully. You may have to make a few adjustments along the way.
While you should never feed your cat raw food, you should consider buying frozen raw meat. Frozen raw meat contains intercellular moisture which is especially healthy for cats. It is also one of the highest protein diets that can be fed to your feline friend. These diets are not suitable for pets who suffer from allergies, a sensitive stomach, digestive issues and can be hazardous to the health of your pet. However, if you want to feed your feline friend a diet that is free of additives and chemicals, frozen raw food is the best option for you.
Best cat foods to consider
When it comes to selecting the right food for your cat, it can be hard to know what is best. It helps to find out which brands' foods are approved by experts, and carefully evaluate each option. Thankfully our experts have done some of the work for you, and they've put together a list of highly rated cat foods that meet or exceed AAFCO (Association of American Feed Control Officials) regulations. Whether you prefer to feed your cat wet or dry food, there are some excellent options available on the market.
For instance, if you're after dry food for your pet, high-quality options include Nature's Variety Instinct Grain Free Dry Cat Food and Nutro Wholesome Essentials Indoor Adult Chicken & Brown Rice Recipe Dry Cat Food. If wet food is more suitable, then Tiki Cat Luau Pate Ocean Fish Dinner Cat Food or Blue Buffalo Natural Veterinary Diet Gastrointestinal Support Wet Cat Food are both nutritionally balanced recipes designed specifically with cats in mind. All of these recipes are easily sourced online or from most major retailers. So by taking this expert guidance into account and choosing one of these top-rated cat foods, you can trust that your
Source: nbcnews.com
Best for Weight Loss
Blue Buffalo Weight Control is the ideal dry cat food for those looking to support their pet's weight loss journey. With an optimal blend of animal protein, essential nutrients and calories, this meal can help your cat reach and maintain a healthy weight. As well as providing essential energy, it contains real deboned meat as the first ingredient to ensure maximum nutrition. Alongside that, you'll find brown rice for carbohydrates, omega-3 and omega-6 fatty acids for a boost of energy, vegetables and fruits for fiber and antioxidants, plus vitamins to promote overall health. It also has an interesting feature – the round kibble has been processed with less heat to help preserve the nutritional value of the special ingredients. So, if you want a balanced diet with high ingredient quality that supports weight loss management, Blue Buffalo Weight Quality Control could be perfect for you. Conveniently available at retailers like Amazon, Chewy or Walmart, this 15-pound bag should last quite some time. At time of publish it was priced around $43.
Source: thesprucepets.com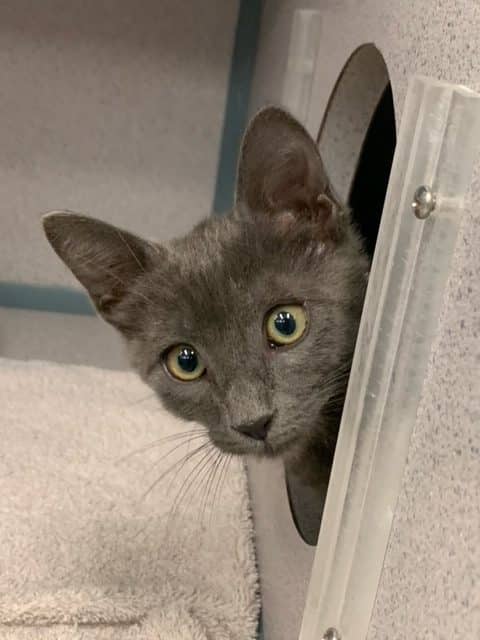 Best Eco-Friendly Cat Food
Open Farm Homestead Turkey & Chicken Grain-Free Dry Cat Food makes our list of top eco-friendly cat food. This delicious kibble is packed with humanely raised turkey and chicken, making it a perfect choice for cats that love the taste of real meat with no artificial flavors.
Additionally, this superfood-packed formula includes non-GMO pumpkin, carrot, and turmeric, adding to their nutritional requirements and helping to benefit the environment. The grain-free formula is all-natural and free from fillers and additives. It meets all AAFCO standards too so you can rest assured your cat will be safe while eating this food. We also love that Open Farm's practices are ethical and respect the environment, making them a great option for eco-conscious pet owners. With this cat food, you can feel good about what you are scooping into bowl without having to worry about animal welfare or environmental impact.
Source: greatpetcare.com
How much food do you feed cats?
When it comes to feeding cats, the amount you should be providing will depend on several factors. Most importantly, the size, age and lifestyle of the cat should influence what and how much you are feeding it. Even cats of similar sizes may require different amounts of food depending on their metabolism or activity levels.
In addition to having a good understanding of your pet's unique needs, having access to feeding charts for the type of food being fed is also an important part of determining the right amount to provide. These charts often list recommended daily portions that can be broken up further depending on the cat's lifestyle and other factors. Treats should never substitute regular meals and even so, should be fed only in moderation – don't forget to consider their caloric intake too! If you are ever unsure about what and how much your cat needs, always consult with your vet for guidance.