Getting pet insurance for any of your pets will not place any financial stress on you in the event of an emergency. An exotic pet may be more susceptible to getting sick. Caring for the pet may also be more expensive because you will need to seek out a veterinarian that has specialized knowledge.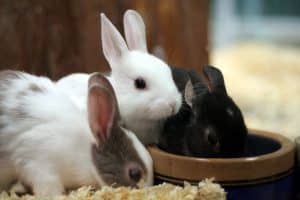 Some exotic animals that you can find coverage for are:
birds
rabbits
ferrets
pot-bellied pigs
rats
mice
reptiles
amphibians
hamsters
guinea pigs
Exotic pet insurance has only been available in the United States since 2001. Pet health insurance in the U.S. started in 1982. Other countries had pet insurance available much earlier. Sweden in 1924 and Great Britain in 1947. Even today, these two countries lead the world when it comes to the most pets insured.
If you own a reptile, you may find that you have to take him to the vet more often than you would a mammal because they can be more prone to getting sick when taken out of their natural habitat.
Besides just covering the health-related cost of your pet, you might not realize that it can cover your pet in the event that it is stolen. Some pets are very valuable, making it a prime target of thieves, so getting it insured is the smart thing to do. You can also get life insurance for your pet, in the event that he or she dies.
Some policies will only cover accidents and forgo paying for routine office visits. This helps to keep costs to a minimum. If you want insurance that covers for routine checkups and shots, be sure that you do the research so you can find one that gives you all the coverage you are looking for.
When searching for providers, look for a company that offers a wide range of options, especially medical and routine care. Usually, this will mean that the company will have insurance plans for many pet owners.
Some important options to search for are:
The species of pets that are eligible to be covered as many companies only insure dogs and cats.
Accidental injury
Cancer treatments
Illnesses
Lab tests
Emergency visits to your vet
Allows you to choose the vet you want
Surgeries for your pet
Any medications that need to be prescribed
MRIs, CT scans, X-rays or any other type of imaging needed
As with other dog and cat insurance, the cost of the policy will depend on your pet's age, gender, breed and maybe even its weight. Most insurance for exotic pets will not cover congenital conditions and pre-existing illnesses.
Be careful, because just like with anything, you get what you pay for. You might save a few bucks now but have to spend way too much in the event of a medical crisis. Don't wait until it's too late. Do the research today to find a company that will take care of you and your pet. Protect your pet's health as well as your finances.